While standing in line at the USPS office today, I noticed a woman with a big nose come in. Then I noticed myself commenting to myself about her nose (thinking… Wow! What a big nose!). After a short go-round with my thoughts and judgements, I began to wonder why I was judging her nose? It is not like I have never seen a big nose before, in fact I have one of those schnaz's myself, along with a couple of ears that were always too big for my head. Yet it was instantly clear that my big nose was better than her big nose.
So I began to wonder what it would take for me to see her nose (or mine for that matter) as just a "nose" without the judgment attached. And where does that judgement arise from?
After a bit of back and forth, I came to the conclusion that it was my culture that somehow defined big from little or normal along with many other judgements about physical appearances along the way. And, not to blame anyone, but in an effort to "be who I really want to be" (a person without judgement – who accepts people as people equally (and noses as just noses), I had to admit that I bought it – hook, line and sinker as we use to say. I bought the judgement and made it my own. I bought the lie that big nose's are bad and normal size noses are good. Just like for many years, ashamed as I am now to admit, I "thought that tattoos are bad, earrings in one's face are bad, in fact earings anywhere but in your ear are bad" etc. etc. etc.
The issue here, is not whether noses are good or bad, not about tattoos or body piercings, but how do we go about changing things once we decide that something no longer serves us and where we want to go with our lives. How to do a better job of parenting where we are not so consumed with judging our children's behaviors, ourselves or others parenting styles. How do we break out of our old parenting paradigm that Bryan often talks about so that we can move into a truly love based parenting approach – which is not what tradition has taught us as THE BEST WAY to parent?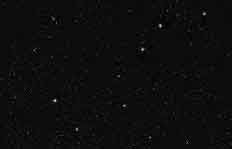 The Big Dipper Challenge: So here is a challenge. Look at the Big Dipper but don't see the Big Dipper. Can you see simply stars. Not easy is it? Because of our upbringing, we "see" what is not there – a big dipper. And we believe it. Or perhaps we believe it and then see it. That is what changing our paradigm is all about. A paradigm is the way in which you see the world. The lens through which you view all people and things and all events. It is greatly reinforced by society, culture, upbringing etc. In order to change your paradigm you must be willing to challenge your beliefs. You must ask questions rather than taking for face value what has been said because many others have said it or believe it to be true. You must question in order to challenge your belief system, in order to lead to a change in your thinking, and then in your behavior. When this occurs then you will be changing your paradigm. It is in some ways really very simple. All we have to work with are 3 basic tools – thought, word, deed (or action). We can catch these patterns anywhere along the way, but the most effective way is to catch it at the thought level. That way we can choose to change it before we say it and long before we act it out. If we are mindful, we can see it at any one of the 3 expressions.
Take a look at the Big Dipper from the side view, which doesn't at all resemble a dipper, and in fact the distance between those stars is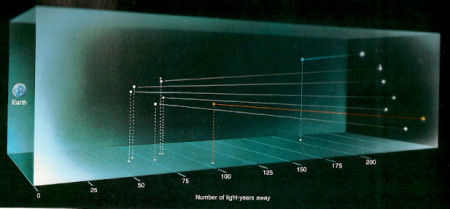 enormous in terms of light years apart. Yet when we view them from our earthly perspective, and that is all it is – a perspective, (not right, not wrong, just is) projected on a two dimensional back drop of the dark sky, it is easy to "see" a dipper.
In terms of behaviors in our selves and our children, what we are really seeing are neural patterns firing often as habitual reactionary expressions of thought, word and actions on an unconscious level. For most of the time, this means we exhibit very little control, choice or free will as we would like to think. We must be willing to stop, look and listen not only every time we cross the street, but with every thought, word or action we take and ask, "will this thought, word or action serve me as I really want to be?".
So how do we un-see our children's negative behaviors? Bryan has a simple answer, look past the anger/behavior and see the fear. The judgement we place on the behavior is just one perspective – mostly tradition, culture and upbringing – like looking at the Big Dipper which isn't really there. In other words, our paradigm. Oh, there's something there of course. Just different. We have to see "past" things, or to be more accurate, we have to "look at" things mindfully, just as they are, non-judgementally with present moment awareness both at our own behaviors, thoughts and words and of our children's. Dr. Daniel Siegel likes to say, "what you can look at disappears". What disappears is the perspective, judgement, conclusion, feeling states such as fear etc. or other reaction you might experience. What you are left with the the ability to simple "respond" based on what works, might work, or any other new or novel approach that would not be considered in a typical habit reaction that allows us no time to intercede due to the speed of neural connections.
Why is this so important? Because as Bryan puts it…
"the way in which we parent stems from our paradigm. It is dominated by traditional thought at every level, engrained into our unconscious, our psyche, essentially defining who we are and how we relate. Go to a grocery store and ask your child to yell at you or mis-behave in some way. Some of you may not have to ask! And then rather than smacking the child, shaming, or yelling back, stop and breathe. Calm your inner self and observe those around you, feel their energy. You will be shocked by the negativity that is generated from the traditional paradigm. They don't know you yet they will judge you harshly. This intensity of negativity permeates our society and our relationships. There is love here, but often we have to work to find it."