Strange as it may seem. We talk often about mindfulness, and it has become a buzzword in the media. It is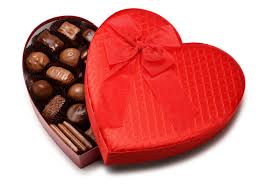 popping up everywhere, yet it seems to be shrouded in quasi-mystical words and descriptions which often leads to more questions and confusion. It is really a very simple practice (not easy mind you and does require practice) that can be utilized by anyone — man, woman or child. It is just being aware of what you are not aware of. And being aware of what you are already aware of, but instead of pushing it away, you engage with it in a manner of allowing what is present to " just be". After all we are human "beings" and not human "doings".
So let us begin to just "be" a little more in our life and allow others–especially our children to just be who they are. This I find is the quickest way to change. Paradoxical? Think about it. There is a saying, "you can't get there from here". When in fact the only way to get there is from here. What is true, is "you can't get there from there". So if you are not "here" with your experience, you cannot get "there" to the other side of the experience and will in some way continue on, in an unending, oft-repeating pattern of experience/behavior/emotions wondering why you keep going through the same old stuff in your life over and over and over and …  So, take a break. Have some chocolate (or raisins if you prefer) and practice your parenting skills in a different way. And, the next time your child acts out, you might just say, "hey, let's have a piece of chocolate!"
"Mindful eating is a practice to slow down the mind to be present in those moment- to- moment activities. Eating is one practice of Mindfulness. Most commercials for chocolates use an image of someone savoring a piece of chocolate with their eyes closed along with a message that encourages us to loose ourselves in the moment. Mindfulness eating is a practice that encourages paying attention to our bodies reaction to the senses that eating stimulates or uses. Sight, smells, tastes, textures, and sounds all play a part in mindfulness. The history or story of how food made it to your mouth is also a form of mindfulness. Thinking of who grew the food, where it was grown, who harvested it and how was it made can really slow down your eating experience and make it much more enjoyable and gratifying. Chocolate is a good choice to use to describe mindful eating. Concentrate on how your senses are being stimulated. Simply just sow down and enjoy this simple, yet complex everyday event called eating." — Source: Tracie Abram, Michigan State University Extension